Why MasterTherm?

Inverter Technology
Maximum efficiency and increased unit lifespan.

Online Control
Control your MasterTherm heat pump via browser or smartphone app.

Intelligent Zoning
Benefit from enhanced zone control along with solar thermal integration and swimming pool heating functionality.

Weather Compensation
MasterTherm heat pumps automatically optimise your heating based on outdoor temperatures.

Simultaneous Heating & Cooling
Heat one area whilst cooling another to deliver comfort for all preferences.

Low Noise Output
Equipped with state of the art DC fans and modulation flow to result in minimum noise disturbance.
Get Paid to Go Green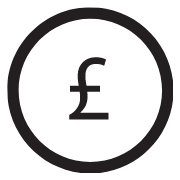 If you install a ground or air source heat pump before the 31st March 2022, you can claim the Domestic Renewable Heat Incentive, a government subsidy to increase adoption of renewable technologies which provides you with quarterly payments based on how much renewable energy your system produces. You'll receive these ongoing payments for a total of seven years and in most cases achieve a complete return on investment for your installation costs.
How Can We Help?
Industrial-level heating and cooling.
Explore our case studies to see how our heat pumps have been used for heat recovery for one of the world's largest supercomputers to the cooling of a particle accelerator at the Nuclear Physics Institute. View Now >>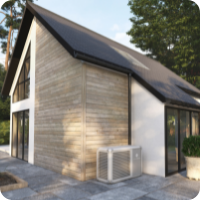 Highly efficient, self-optimising systems.
Our air source and ground source heat pumps have been used to deliver heating and cooling in properties of every size, providing solutions for homeowners, social housing and property developments. View Now >>